Judy Murphy
Erin Parlett

Tax and Audit Team Member
erin@aaacpa.com
301-475-5671 ext. 118
Erin Parlett joined the firm in July 2018. She received her Bachelor of Science degree in Accounting in May 2018 from East Carolina University in Greenville, North Carolina. She plans on pursuing her CPA license in the near future, and is eager to learn all about what it takes to be successful.
Erin was born and raised in Southern Maryland. She enjoys hanging out with family and friends, attending various sporting events, and traveling. While Erin was in school, she became a member of Beta Gamma Sigma, an international business honor society.
Jenny Sheffler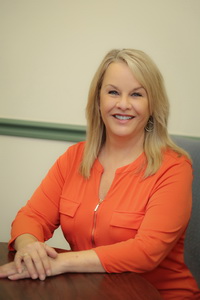 Office Manager - Leonardtown Office
Jenny Sheffler joined the firm of Askey, Askey & Associates, CPA, LLC on December 6, 2019. Jenny is the Office Manager for our Leonardtown Office. She enjoys working directly with the clients, as well as assisting team members with administrative support. Her past employment was with the State of Maryland working as a Deputy Clerk in the Circuit Court and the Chief Deputy for the Register of Wills for a total of 27 years. After her public service with the State of Maryland, Jenny worked as an Administrative Assistant 12 years before joining the firm. Jenny was born in Washington, DC, raised in Richmond, Maine and currently resides in Hughesville, Maryland.
She is married with two children and enjoys spending her free time with her family and four fur babies.
june@aaacpa.com
301-475-5671 ext. 118
June joined Askey, Askey & Associates, CPA, LLC in January of 2020. After spending 26 years as a military spouse (four years' active duty herself), living various places and having a plethora of jobs, June settled into a career path by graduating from University of Maryland University College with a Bachelor of Science Degree in Accounting in May of 2019. Her future plans include taking the CPA exam and hopefully completing her master's degree.
Being a Navy "brat" herself, June was born in California, but was raised in Tennessee and Arkansas. She has been married for 30 years, and has two wonderful boys who have families of their own. June is an avid crafter and also has her Amateur Radio Technicians license.